UK inflation reaches its highest level in 40 years, while average UK wages fall
The figures come as workers and unions advocate for wage increases to help cope with rising prices.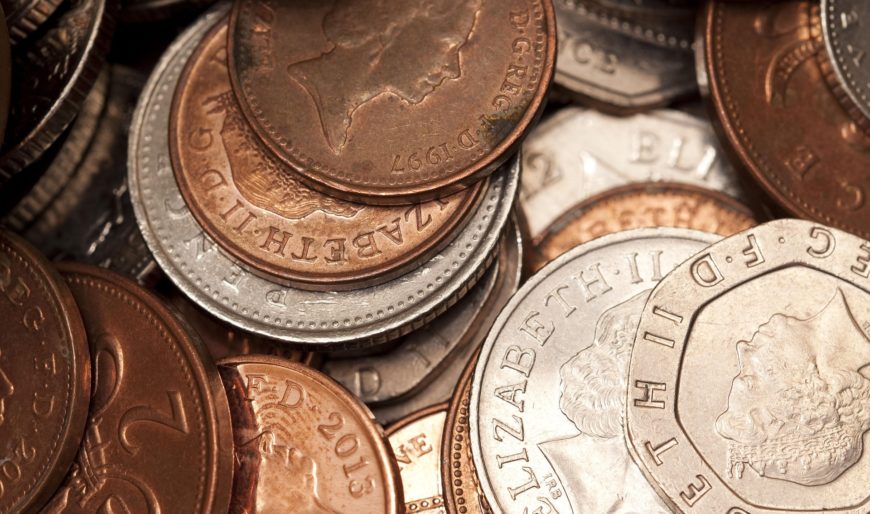 UK inflation, the rate at which prices rise, increased to 9.1% in the 12 months to May, from 9% in April.
Meanwhile, average wages in the UK are falling at the fastest rate in more than two decades, as annual pay growth falls short of rising living costs, despite record job vacancies and low unemployment.
The Government has warned employers against giving out large pay raises, fearing an "inflationary spiral". Boris Johnson said the prospect of a "wage-price spiral" is the real threat.
After adjusting for inflation, annual growth in regular pay, excluding bonuses, fell by 4.5% in April, according to the Office for National Statistics, the most significant fall since comparable records began in 2001.
Earnings growth is failing to keep pace with soaring energy bills and the rising cost of a weekly shop, and inflation is at its highest level since the early 1980s, putting pressure on British households' living standards.
Commenting on yesterday's inflation figures, which show CPI inflation up to 9.1 per cent, TUC General Secretary Frances O'Grady said: "With inflation rising twice as fast as average pay, we need a government that will stand up for working people. But instead, we have ministers spoiling for a fight with workers who take action to defend their living standards.
"Let's be clear, inflation is not being driven by nurses and care workers wanting enough pay to keep food on the table without visiting a foodbank. And if the government does not do more to protect wages and spending, we are at growing risk of a recession that will devastate families and businesses." O'Grady said.
The news comes as The Rail, Maritime and Transport (RMT) union called for a pay rise of 7%, while employers have offered a maximum of 3%.
"The government is out of touch, has no understanding of the struggles ordinary families are facing and has run out of ideas to tackle the cost-of-living crisis." says UNISON general secretary Christina McAnea.
The National Education Union (NEU) has criticised government proposals for a 3% pay increase for most teachers in England and called for an "inflation-plus increase for all teachers" or they will be balloting for industrial action in an open letter to the Secretary of State for Education Nadhim Zahawi.
Today we've written to @nadhimzahawi. If teachers don't receive the above inflation pay increase they deserve, we will be balloting for industrial action.

It's time to #ValueEducation and #ValueEducators pic.twitter.com/QQBXM4LWb7

— National Education Union (@NEUnion) June 22, 2022
Labour leader Keir Starmer and Boris Johnson clashed over inflation, wages and the rail strike in the House of Commons today (Wednesday).
"Working people paying more tax… and now they're told to take a pay cut." Said Starmer.
Further adding, "He's [Boris Johnson] having meetings about increasing bankers' bonuses, but he can't find the time for a single meeting to end the strikes crippling the country."
Commenting to the BBC on the RMT rail strike Ken Clarke, the ex-chancellor, warned. The rail strikes "cannot be allowed to look successful when it settles because, as we have already heard, the rest of the public sector who are comparatively underpaid compared with railwaymen.".
Adding if rail workers secure a large pay rise then "vast amounts of the public sector" will be "induced to go in for the same militancy, the same strike action" to get the same.
Former chancellor Ken Clarke tells @Sarah_Montague the rail strike action cannot be allowed to look successful and if it continues, people will become tired of the disruption and "get angry at the government for not stepping in"#BBCWATO pic.twitter.com/1wpzPKRhUM

— The World at One (@BBCWorldatOne) June 21, 2022
Grace Blakely, an economics and political commentator who writes for Tribune and contributes to Novara Media, has countered the narrative that there will be a wage-price spiral because workers are asking for too much.
Speaking on GMB, Blakely says that we can grant higher wages without triggering a wage-price spiral "if you account for the fact that when you are increasing wages, you take some money off the top in terms of profits."
It will "take money away from the executives and shareholders rather than working people who can't afford to survive." she says.
Furthermore, she adds, "there is evidence that it is actually profits that are disproportionately driving inflation rather than wages."
Pay workers. Tax profits. pic.twitter.com/rFlX2JrmGZ

— Grace Blakeley (@graceblakeley) June 23, 2022